Top Gun Outfit
---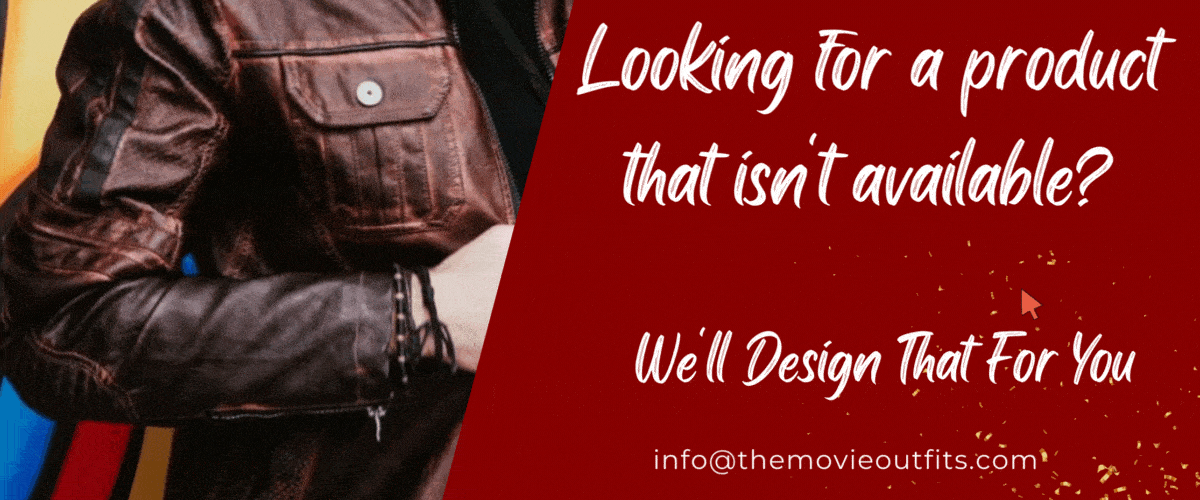 Top Gun Outfit
Hello, family! Today Movie Outfits are calling all Top Gun enthusiasts! Get ready to take your fashion game to new heights with The Movie Outfits' latest collection of Top Gun Outfit. We added this category to pay homage to the iconic 80s film that captivates audiences and influenced fashion trends. Top Gun is a film that has captured the hearts of fans around the world for decades with its timeless aesthetics and high-flying action. It's no wonder that even after all these years, the iconic style of Top Gun continues to inspire fashion trends and capture the hearts of fans around the world! In light of this, we have launched Top Gun Merchandise because we understand your fashion needs and we're proud to offer our customers a chance to be a part of the phenomenon.
A Brief Introduction For Those Who Are Unfamiliar
Top Gun, which was first released in 1986, is the title of the first part of the movie. But, the most recent sequel, which just came out recently has shattered all previous records. In case you don't know, the most recent release is Top Gun: Maverick.
Alluring Top Gun Jackets worn by the stars in the movie has played a huge part in the success of this film series. Particular praise was given to Tom Cruise for wearing some fantastic jackets. It is acceptable to say that this movie has one of the most notable jackets in cinematic history. The popularity of the film has also led us to the creation of the Top Gun Outfit Collection. So if you are an admirer of the Top Gun movie or the recent release Top Gun: Maverick then you can't afford to miss out on these outfits.
Top Gun Outfit – A Versatile and Stylish Outwear Collection
These Top Gun Jackets are particularly popular for their versatility and ability to add an instant cool factor to any outfit. Whether you are looking for a casual, everyday look or something more polished they are an amazing choice. One of the great things about these Outfits is that they come in a wide variety of styles and designs, so there is something to suit every taste and preference. From classic bomber jackets to more modern designs, you can find a Top Gun jacket that perfectly fits your style and personality.
The Best Place to Find Top Gun Merchandise - Your One-Stop Destination!
At The Movie Outfits, you can find every Top Gun Outfit that the characters have worn in the series. From the "G1, CWU-36/P Flight Jacket, to any other clothing piece, we have got you covered from all sides. Instead of it, we offer jackets for both men and women, so everyone can experience the thrill of wearing this iconic movie merchandise. Moreover, it's important to note that our Top Gun Jacket collection is not only stylish and fashionable but it's also made with high-quality materials and designed with the utmost attention to detail, ensuring that you get an authentic and stylish piece that you'll be proud to wear. Further due to their excellent stitching and timeless style, they will last you for years to come. So, if you want to make a lasting investment in your wardrobe, shop from our collection and you won't regret it.
Discover the Best Top Gun Outfits for Your Inner Maverick
Get ready to take flight with our top picks for the best Top Gun outfits around. Whether you're looking to relive the 80s nostalgia or just add some bold style to your wardrobe, our selection has something for everyone.
Top Gun Maverick Jacket

Movie outfits have the amazing ability to transcend time and become iconic symbols of fashion. But no movie outfit has captured the public's imagination quite as much as the classic Brown Top Gun Maverick Jacket. It has a classic style and a military-inspired look, making it eye-catching. Any fan would choose this nostalgic addition without even blinking an eye. Throw it over jeans and a t-shirt, and you are ready to go..

Top Gun 2 Green Jacket

Tom Cruise, who plays Capt. Pete "Maverick" Mitchell in the film Top Gun: Maverick, can be seen wearing this Top Gun Maverick Green Jacket. His appearance in this Jacket draws his fan's attention to himself. This jacket is perfect for fans who want to channel their inner Maverick. Pair it with a plain white t-shirt and jeans, for spicing it up add aviator sunglasses and a pair of combat boots.

Charlie Top Gun Jacket

If you're one of those people who wants to quickly win over someone else's heart, this ravishing Charlie Top Gun Black Leather Jacket can be the ideal choice for you. Charlie was spotted looking amazing in Leather Jacket. You can wear it with jeans and a round-neck top.

Just keep in mind that the goods in this outstanding collection are in high demand. Thus, don't waste time and place your order. In addition, If you're looking for additional outstanding items, explore our categories like Fast And Furious Outfits,Yellowstone Outfit, and many more.
Why Choosing Us for Your Next Purchase is the Smart Choice
At Movie Outfits, you can modify any of your purchases to match your preferred size and style, Isn't it wonderful? When placing an order, you can choose your preferred size using the "Custom Size" option. Additionally, we provide expedited shipping and give full after-sales support. So, don't wait to look your best. Shop now and indulge in a world of fashion and style!
FAQS
What is the history of Top Gun Leather jackets?
In the 1980s, Top Gun Outfits gained popularity thanks to the movie "Top Gun," which prominently featured jackets in several scenes. The jackets took inspiration from military bomber jackets and quickly became a fashion trend since so many people wished to imitate the movie's signature style. Today, These jackets remain popular among fans of the movie and those who appreciate military-inspired fashion.
Can I wear a Jackets for everyday use, or is it just for costumes?
Top Gun outwear is made to be both fashionable and durable, so it can be worn every day. You can use them for many years to come because they are built of sturdy, long-lasting materials of the finest quality
Are Top Gun jackets only for men, or are there women's versions as well?
Despite the fact that they are marketed mainly to men, they come in both men's and women's styles. These jackets are cut more femininely and are meant to be more form-fitting, but they still have the same premium fabrics and sophisticated styling as men's jackets.
What are some popular Top Gun jacket styles?
The traditional G-1 leather jacket, the MA-1 bomber jacket, and the Top Gun CWU-36/P Flight Jacket are a few popular Top Gun jacket designs. Each of these jackets has a unique design and is constructed of premium materials, making them excellent options for any aviation enthusiast or movie fan.