Fast and Furious Outfits
---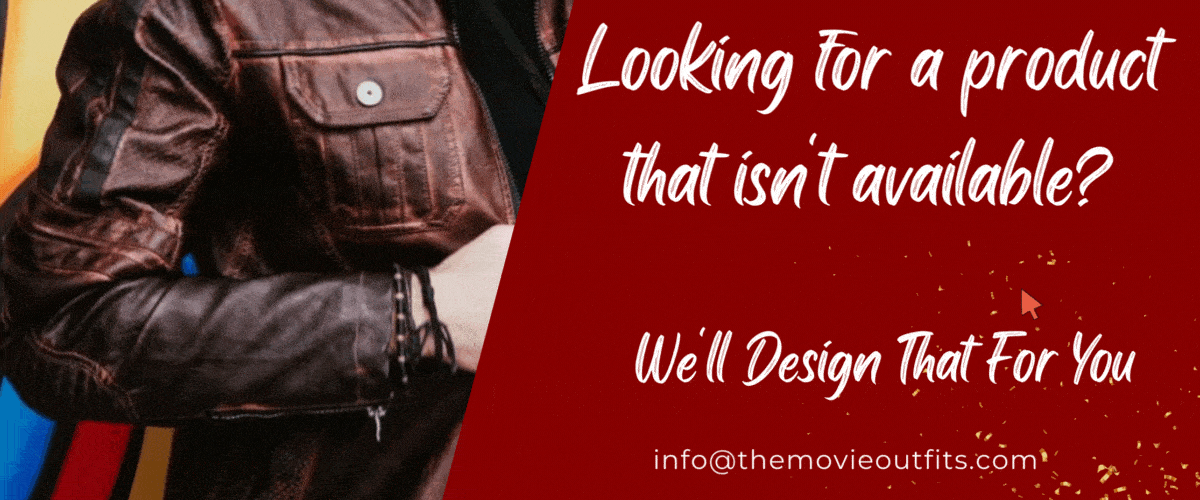 Fast And Furious Outfits
Hello Family! Are you ready for a new addition to your wardrobe? It's time to make some space for the latest and greatest collection of fashionable jackets.
Everyone is aware movies have become more than just a source of entertainment and are now a major influencer in shaping fashion trends. With this in mind, Movie Outfits is pleased to introduce the striking Fast and Furious Outfits collection, a line of stylish jackets inspired by the iconic characters in the legendary film franchise. If you are a fan of the Fast and Furious movies then you're in luck! Because this collection will make you look just like the characters in the movies. Get ready to rev up your style with the latest and greatest addition to your wardrobe.
The Fast and Furious franchise has captured the hearts of millions of fans all over the world with its high-speed racing, thrilling heists, and unforgettable characters. However, we cannot ignore the glamour factor. The character's chic and edgy clothing are what makes these movies so memorable and iconic. Especially, their sleek and stylish Fast and Furious Jackets worn by all the actors drew the attention of the audience. From the charismatic Dominic Toretto's Leather Jacket to the elegant and stylish Ramsey's Varsity Jacket, these outfits have become just as famous as the movies. After all, when the outfits are this alluring, who can blame the audience and increased demand?
The excellent style of the characters has made each one of them look appealing and attractive in their own unique ways. So, would you like to have the chance to acquire Fast and Furious Costumes that will give you the same appearance that your favorite movie characters wear on the big screen? You must adore it, right? So, get ready to explore the amazing outfits included in the Fast and Furious Outfits category.
The reason to put together this enchanting category is that the die-hard fans of fast and furious hunting for these outfits and The Movie Outfits believed that fans should look as amazing as their favorite actors. That's the reason we put together the best looks from the fast and furious movies in this unique collection of Fast and Furious Outfits. So, with our collection fans can bring the excitement of the Fast and Furious universe to their wardrobe
Now it's time to step into the world of high-speed racing and live the thrill with our Fast and Furious Merchandise category, there is much more to discover in It. our collection includes Fast And Furious 9 Tej Parker Brown Jacket, Vin Diesel Fast And Furious 6 Black Jacket, Vin Diesel Fast And Furious 7 Motorcycle Jacket, and much more. With all-new designs and styles, you can be sure to find the perfect jacket to match your personality and style. Our products are made with excellent materials and finished with meticulous stitching, ensuring that you get the closest match to the original on-screen outfits. Further, We offer a wide selection of sizes so that everyone can wear a fashionable and cozy jacket. You can have a look you want without breaking the bank thanks to our pocket-friendly prices. Whether you're a fan of the series or just looking for a unique and edgy style, you're sure to find something you love in our collection.
If you want to add some severe flare to your appearance then Fast and Furious Outfits are ideal for you. They will give you a striking, elegant appearance that everyone will adore. Moreover, when you wear these outfits, which were inspired by the well-known film series, everyone will take notice. You'll be able to easily enhance your sense of style with them because they are incredibly fashionable and stylishly cool. Additionally, they are ideal for those who desire to feel strong and confident. On the other hand, you can also give it as a present to a friend who loves fast and furious movies.
Apart from it, for fans of high-speed action and daring adventures, we also offer a range of Top Gun Outfit, perfect for paying homage to one of the greatest action films of all time. Let's move back to the main topic. Here we discuss some classic fast and furious staples that you should consider adding to your wardrobe.
One of the most iconic pieces in our collection is the Dominic Toretto Fast And Furious Leather Jacket. This classic red leather jacket is a must-have for any Fast and Furious fan's wardrobe and is sure to turn heads wherever you go. The jacket features a sleek design, and button closure making it the perfect combination of style and functionality.
Pair the jacket with distressed jeans and a plain white t-shirt for a casual, yet stylish look, Accessorize this jacket with a pair of sunglasses, and leather boots to create a classic look.

For a more casual look, check out Fast And Furious 9 Ramsey Jacket. This stylish varsity jacket is perfect for layering. It will give you a stylish appearance while keeping you snug.
Dress up the Ramsey jacket by layering it over a dress and adding ankle boots. Accessorize with statement jewelry and a clutch for a chic, edgy look.
So gear up and get ready to leave your mark on the street with the Fast and Furious Merchandise. So don't wait any longer and add some Fast and Furious flair to your wardrobe today!" Therefore, Place your order for any Fast And Furious Outfit and enjoy free shipping before it is too late.
Contact our customer service department via email if you want anything additional.
Faqs
Are the Fast and Furious Outfits correct for daily wear?
Outfits from adventure films are typically not appropriate for everyday wear. However, the clothing in the Fast and Furious series is incredibly fashionable and they are suitable for everyday wear. They are a perfect fusion of fashion and comfort.
Is the sizing of the Fast and Furious Costumes accurate?
Yes, we offer a range of sizes for each of the outfits in our collection to ensure a perfect fit for everyone. Please refer to the sizing chart on each product page for more information. Also, we offer a customized size option without any additional charger so you can get your desired fit.
Can I customize my Fast and Furious Outfit?
Yes, we do offer customization services for our Fast and Furious Outfits. However, with our custom options, you can create a look that perfectly fits your personal style and offers the Fast and Furious vibe.